Company Profile
Adwaa Al Shugaa was established to serve the needs of IT and Security, and today we are one of the leading distributors of Complete Security Products and Solutions, Security Cameras, CCTV, Fingerprint Attendance Devices, Access Controls, Access Door Locks, POS Software and Hardware & networking products in Saudi Arabia, Riyadh, Dammam, Jeddah, Mecca, Medina and all over the world. Adwaa Al Shugaa is one stop solution for all of your Security and Networking Needs.
We uplift the key towards our success is through our presence which calls forth by doing our best. We had been surrounded with the best ever solutions, which energies into become a contagious one in the security world. Standing with a good morality of functioning, which energized in developing with a good security solutions with a proper enhancement. We had create the culture of innovation in our product line which bring the more values and thereby rewards us the best.
Our success has been built on a simple principle that to take care of every customer like they were a member of our family. Thus we have launched our Support Center ease of our valued customer to provide them free technical support. We have associated with the good quality, which brings more efficiency towards the economic growth. With a well enumerated quality management and social responsibility structure, we performs the best in serving right solution. Service Center enumerates in idealizing the issues with a proper solution system. From the beginning, our top priority was to provide unmatched customer care and to help our customers understand how technology could help them. We've always invited intelligent men to staff our organization to answer your Questions, Make Recommendations and deliver Best Solutions. We have a technical team of experts who can provide Support, Installation and Integration in major cities of Saudi Arabia, Riyadh, Dammam, Jeddah, Mecca, and Medina.
Adwaa Al Shugaa: Your Complete Security Partner
We call the growth and development our success is the highest support of our teamwork. We initially had tried to change the situation, and applied the best technical measures to develop. The company has been formed by a group of professionals having vivid experience and wide exposure in Security systems and Information Technology. Employees who termed here are renowned with a good technical knowledge, which enhance to provide and deals to find the best ever solution to all your needs. With a group of engineers and other supporting system we elaborate our circle of business into a quite bid to compete with the innovative techniques. The resource personnel working in the company have been consistently providing reliable support services and consultancy to a wide variety of corporate houses either in the capacity of executive or as business partner or consultant. We enhance an interpersonal relationship around our organization, for the better enactment of functioning of services. With an embedded structure of all together features of service system, we evolve a one stop solution towards all your issues. It is a company where professionals from both technical and functional field group together with an objective of providing appropriate business solutions. It realizes the importance of functional knowledge and its impact in developing business solutions. We constantly strive to be a leading technology firm with profound business and functional knowledge. The key to the company's success is the maintenance of a close working relationship with the clients through ensuring the best possible solutions to their needs; to establish and maintain a thorough knowledge and understanding of client's objective and help them maximize the benefits. We want to establish ourselves as the best choice in Security Cameras, Fingerprint Attendance Solutions, Face Detection Technologies, Access control Solutions, Networking Products and solutions, Point of Sale Software and Hardware etc.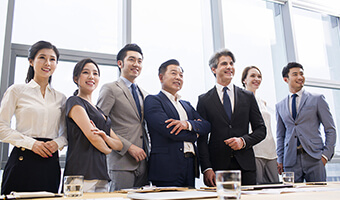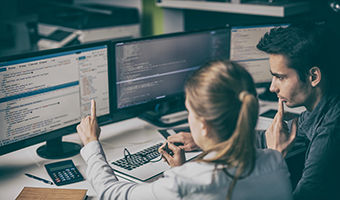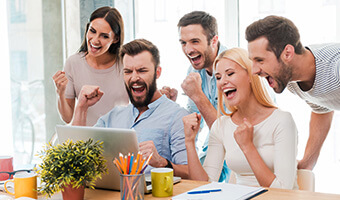 Main Business
Light-weight Face Surveillance Solutions
Based on independent intellectual property rights, deep-learning face recognition algorithms and adapts distributive face recognition surveillance solutions, ZKTeco applies mass-scale real-time face recognition surveillance, blacklist alarm, face image search, tracking inquiry and complete solutions to smart city, smart community, smart finance and public safety etc., and supports integration with third-party systems.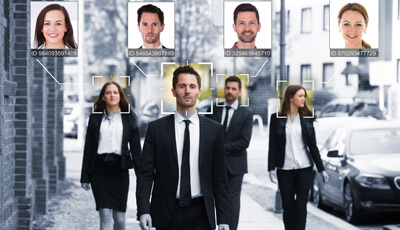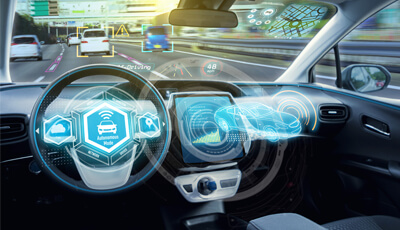 Smart Driver Assistance ADAS Solutions
Based on ZKTeco's independent intellectual property rights, deep-learning face recognition algorithms and the co-development with Silicon Valley team in U.S., via big data analysis, smart driver assistance ADAS solutions offer vehicle off-track alarm, fatigue driving alarm, driving behavior analysis, front-car collision alarm.
Face data Analysis Solutions
Based on independent intellectual property rights and deep-learning face recognition algorithms, ZKTeco adapts distributive and civil-level personnel data analysis and management to smart commerce and smart security entrance. For smart security, data analysis and management is applied to commercial and real estate premises including retail chain stores, shopping malls and business halls etc., analyzing gender, visitor flow, age, customer repetition rate and attention rate etc., so as to enhance service ability. For Smart security entrance, it offers attendance management, blacklist alarm, access control, greylist analysis and alarm functions for enterprises' personal security.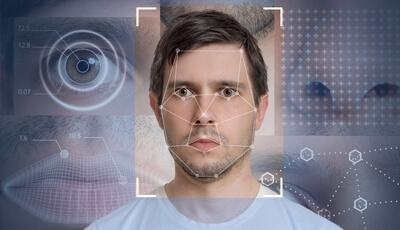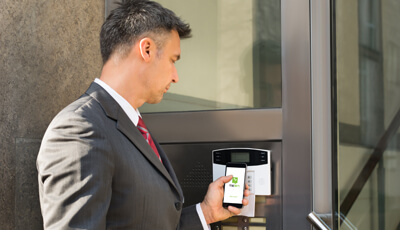 ZKTeco Cloud Solutions
It offers hybrid biometric verification enterprise-level IoT products and solutions and enterprise-level big data ecosystem services, basing on independent intellectual property rights, including smart office, human resources, payroll, biometric verification and smart analysis etc.
ZKTeco Video Surveillance Solutions
ZKTeco is a globally-leading video-based IoT solution and operation provider, with AI innovations as the foundation, providing video surveillance solutions, systems and services from front to back end, and creating values for safe city, smart school, and smart city living.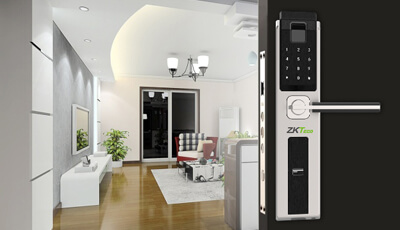 ZKTeco Smart Lock Solutions
It offers face recognition and hybrid verification technique smart lock products, basing on independent intellectual property rights to construct smart living product ecosystem.
ZKTeco RFID Solutions
It is based on RFID and IoT techniques, a hardware and applies solutions provider that faces to population management, logistics, finance, security and IoT etc.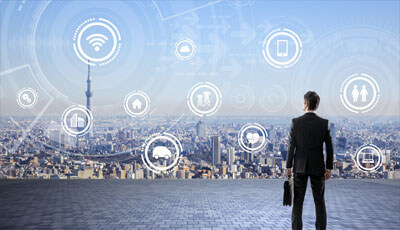 ZKTeco City Security Inspection and Anti-Terrorism Solutions
It offers integrated passenger entrance, vehicle entrance and freight inspection composite public security inspection and anti-terrorism solutions, basing on independent intellectual property right hybrid biometric verification, IoT, mechatronic techniques.
ZKTeco Biometric Verification Solutions
It offers hybrid biometric verification algorithms, technical chips, templates, middleware, industry solutions and Biohuishi hybrid biometric verification cloud platform and developers forum, basing on independent intellectual property rights.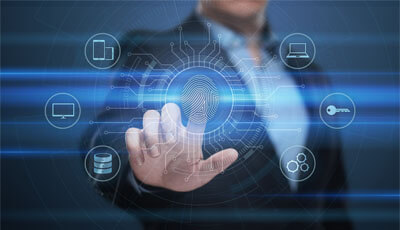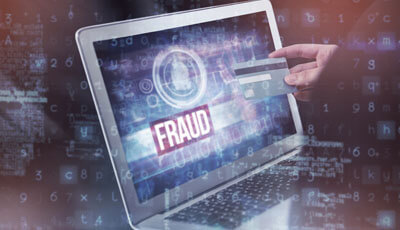 ZKTeco Smart Biometric Verification Card Solutions
It offers smart reading terminals related to identity authentication, including resident identity cards and passports, middleware and industry solutions, basing on "O2O" mode identity authentication with the foundation of independent intellectual property rights hybrid biometric verification techniques.
ZKTeco Smart Security Solutions
Emphasizing on multi-modal biometric verification and multi-modal hybrid biometric verification techniques, and focusing on "passenger entrance", "vehicle entrance" and "freight inspection", mixed application management and so on, ZKTeco offers access control, time & attendance, car parking, channel entrance, elevator control, visitor management, consuming, security inspection and video surveillance, management products, techniques, solutions and services. ZKTeco also constructs a biometric verification integrated security management platform, basing on ZKBioSecurity, spatialization, visualization and decision-verifiability of multi-modal biometric verification and multi-modal hybrid biometric verification security ecosystem with "Person, Verification, Object, Location, Time, Event, and Organization" .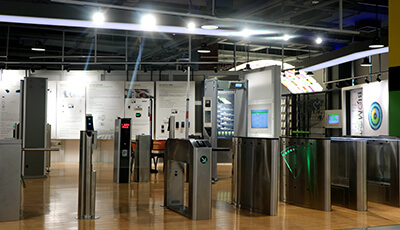 Application Areas

Finance

Education

Retail

Property management

Residential

Public Facilities

Supply Chain

Health Care

Construction

Enterprise

Goverment

Energy